We Bring the
Bookings

, You Provide the

Space

VenuesAPI is the

easiest

way to manage event rentals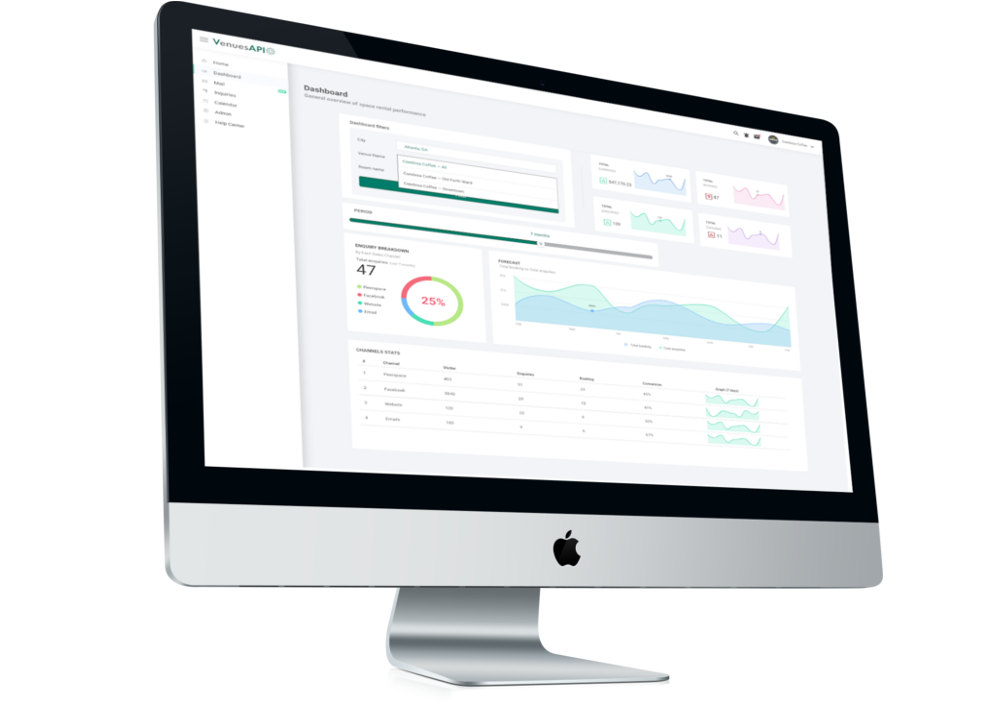 Streamline operations with lower management time
Increase bookings through greater digital exposure
Optimize event rental revenue through data insight
Your Personal Cloud-Based Event Manager
Streamline your booking process with VenusAPI
Our end-to-end solution simplifies your event rental process, making it easier than ever to optimize your space's potential revenue, while allowing you more time to focus on business operations.
Why
VenuesAPI

?

Your One-Stop-Shop for Event Booking Management

Event management isn't easy, especially when it's on top of your main business' operations. With multiple sales channels to maintain, inquiries to convert, and performance data to track, maximizing your event rental revenue can fall to the bottom of the "To Do" list.

That's where VenuesAPI comes in. Through our combined software and services, we're automating your event rental management to take it off your "To Do" list and put in straight onto your "Done" list. But what makes VenuesAPI truly unique is that we streamline the booking process, funneling all aspects of your event booking down into a single hand-off system.
WHAT WE DO
Let us focus on bookings, you focus on your business
Channel Management
Management of all sales channels & optimization of listings to increase inquires
Up-to-date venue information populated across all channels
Utilization of multiple sales channels to increase exposure
Inquiry Management
24/7 management of all inquiries across all channels
Use of sale tactics to encourage a high inquiry-to-booking conversion rate
Screening of all potential renters to meet your business' standards
Data Insight
Collecting of key performance data throughout the event rental process
Creation of data reports on rental performance
Data-driven recommendations for optimizing your potential revenue
Pricing
We have different service plans to meet the needs of your event rental business. Pick the plan that works best for your operations.
Testimonials
What are clients said about us!
Get in Touch with us
Interested in streamlining your booking process or have any questions? Contact us using the form below.